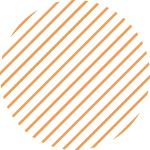 I believe that a team is the backbone of a clinic's success. Located in the south of Calgary, my clinic thrives on a foundation of compassionate care, professionalism, and a holistic approach to well-being.
While I might not always have an active opening, I am always eager to hear from potential team members. Whether you're a seasoned chiropractor, an aspiring practitioner, or someone who believes they can add value to my administrative and support services, your interest is always welcome here.
If my approach resonates with you and you share our vision of fostering health and wellness, I invite you to reach out. Your application will not just be a piece of paper to us; it's an introduction to a possible future colleague.